18 May 2016
Whitehaven Opens New Office in the Heart of Gunnedah
Whitehaven Coal has celebrated a significant milestone in its continuing partnership with the local community, opening its new office on Conadilly Street, in the heart of Gunnedah. The ceremony was the culmination of a seven-month construction effort and marks the first time that Whitehaven Coal has established a permanent physical presence in the centre of town.
CEO and Managing Director Paul Flynn said the new office was not just an important symbol of Whitehaven's commitment locally, but would provide new opportunities for the company to engage with the local community, and for community members themselves to interact with Whitehaven more directly and with greater convenience than ever before.
"For many years we have proudly called the Gunnedah Basin home, and we can now say that our door is genuinely open to the local community to ask questions, enquire about job opportunities, or simply find out more about what we do and how we operate" Mr Flynn said.
"Establishing a permanent presence in Gunnedah is an appropriate reflection of the fact that we are the single largest employer and economic contributor to this region and it shows we are serious when we say that the community must be a net beneficiary of our presence here.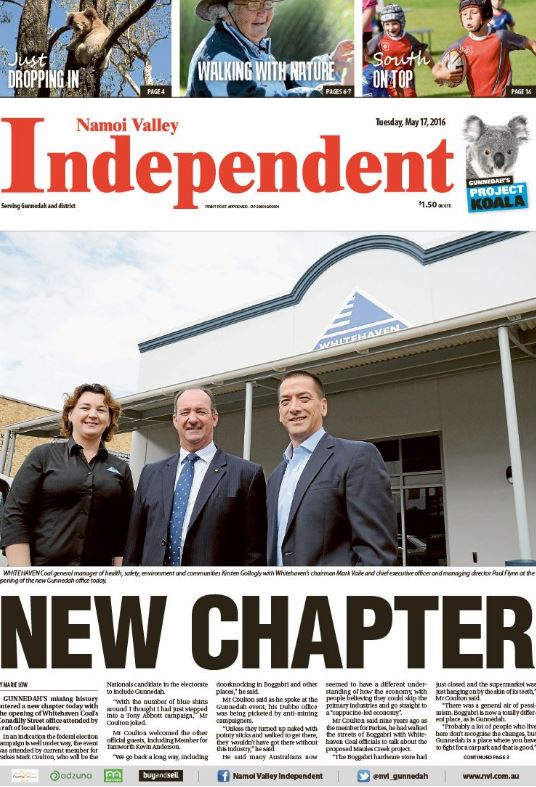 Federal Member for Parkes Mark Coulton, State Member for Tamworth Kevin Anderson and Gunnedah Shire Mayor Owen Hasler were on hand to celebrate the opening. The new office is located at the old Crazy Clark's site on Conadilly Street and was designed by local architect Greg Hill at Hill Lockart Architects in Tamworth.
"Just like any other part of our operations, we wanted to work with regional suppliers and it was great to see Hill Lockart Architects in Tamworth and Sunwest Constructions in Armidale bring our design vision to life" Mr Flynn said.
"I also want to thank our neighbours at Bitter Suite Café and Wine Bar and Garvin and Cousens Stock and Station Agents, who have not just patiently put up with the construction activity, but gave us the warm welcome and helping hand that is such a feature of this fantastic community.
The doors to the new office will be open to community members between 9.00am and 11.00am in the morning and 1.00pm and 3.00pm in the afternoon from Monday to Friday.
"I want to encourage community members to come by and say hello" Mr Flynn said.
There are currently 27 staff members based in the Gunnedah Office, drawn from Whitehaven's teams which include Health, Safety, Environment and Communities, Technical Services (Mine planning, Geology, Survey & Logistics), Open Cut Management and Major Projects.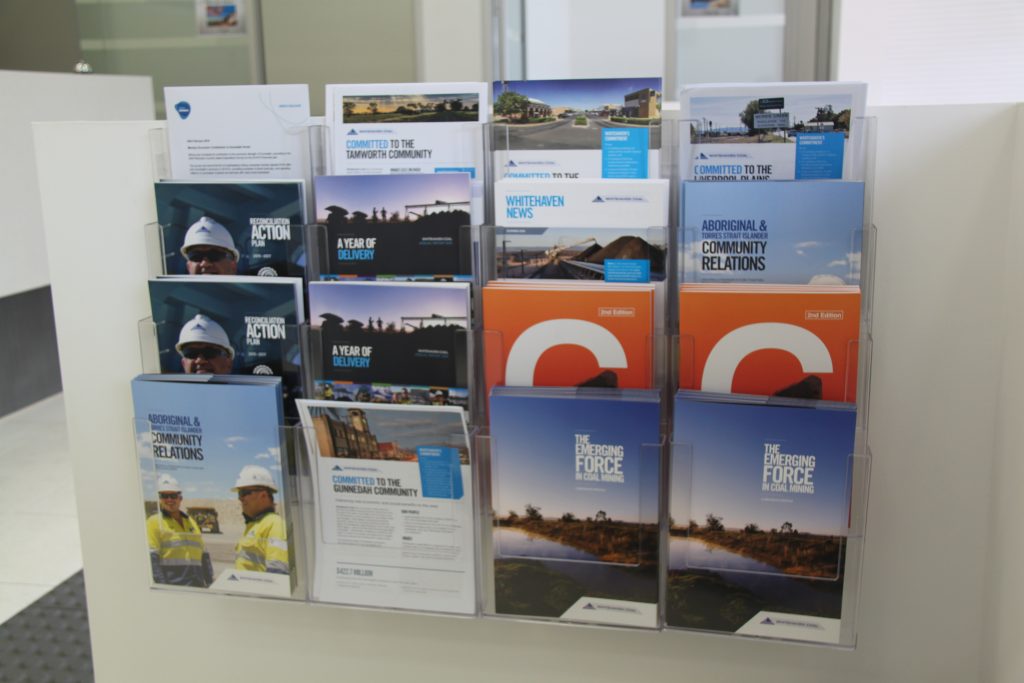 Back to News