26 October 2020
Local community group gets an insight into Narrabri operations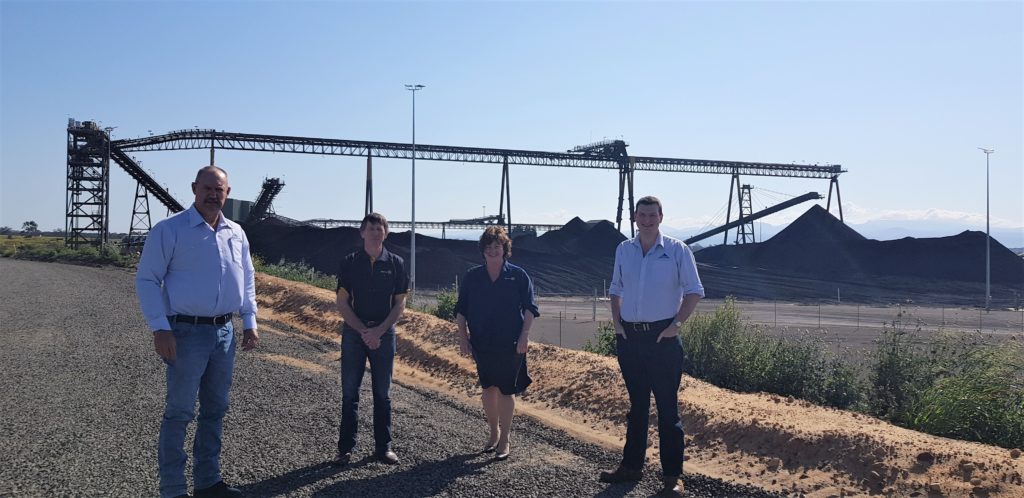 Around 20 members of the Rotary Club of Narrabri recently had the opportunity to learn more about one of the largest local employers on a tour of the surface of Whitehaven Coal's Narrabri Underground mine.
The group first learned about the longwall mining process and the range of equipment used underground, as well as which areas are currently being mined and the area to be mined as part of the proposed Narrabri Stage 3 Extension Project.
The tour participants then boarded a coach, allowing for COVID-safe social distancing, to view the coal handling and preparation plant and adjacent coal stockpiles, and learned about how coal was washed and processed to create a range of thermal and metallurgical coal products.
The group also saw the surface of areas that had already been mined, to see the subsidence first-hand, and learned about the range of personal protective equipment and how it was used by members of the workforce underground.
Rotary Club of Narrabri President Grahame Herbert said the visit was an excellent opportunity to learn more about how the mine operates.
"It was great to see the underground mining equipment with the people transporters and the very low front-end-loaders being driven facing sideways. We certainly got a lot out of the presentation and tour and would welcome the opportunity to visit other Whitehaven mines," said Grahame.
"The Rotary Club of Narrabri have been contributing to the community here for decades, just as members of our workforce also contribute to the local community. We're pleased to help strengthen local connections and build understanding by giving people a first-hand look at how our mines work," added Whitehaven Community Relations Manager Darren Swain.
Pictured: Darren Swain Whitehaven Community Relations Manager, Grahame Herbert Narrabri Rotary Club President and Julie Herbert and David Ellwood Narrabri Underground Stage 3 Project Director.
Back to News